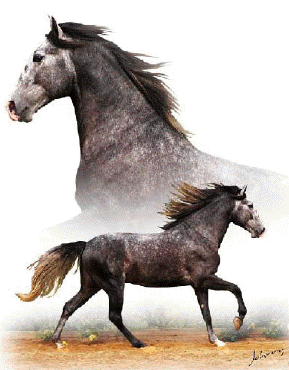 About Perdigueiro (MAC), see the Stallion Gallery at the Interagro´s Website.
The dam Queen Interagro has a fantastic pedigree, being a daughter of Danúbio (MV) and Cigana (MLC). See the Stallion Catalogue for Cigana's offspring: Noblissimo Interagro and the text for Danúbio (MV). Queen Interagro is a young mare with an offspring of six: Ustica Intragro [with Visqueiro (CI)]; Xenocrates Interagro, Zinfandel Interagro (with Quantum Interagro); Attalus Interagro, Byron Interagro and Vadico Interagro (all three with Quixote Interagro), the latter also offered at this Collection.
Trainer's opinion: It is hard too come up with the words that describe this amazing horse. Exciting! Wow! What potential! Might be a good start. Xenócrates Interagro is the horse for the serious investor. He has got the whole package: looks, competition potential trainability, great attitude, ridability, and the look of a top breeding stallion for the future. He knocked my socks off. (Good thing I have a barn full of wonderful Interagro stallions at home or I would be fighting for this one!) This talented horse should go to a serious investor who is looking for a horse to set them apart. He shows the talent to be a super competitor and will have a very bright future with the right training program!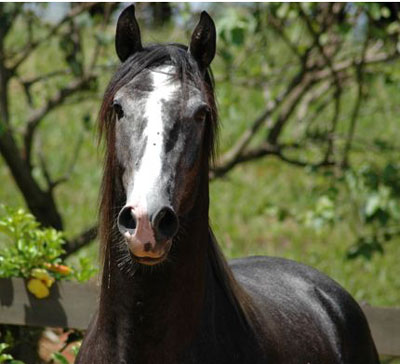 Photo: Julia Wentscher - Germany