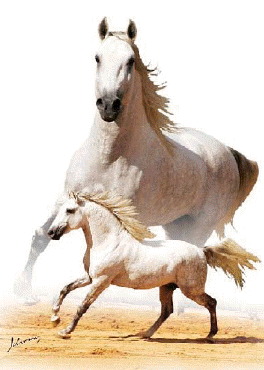 About Perdigueiro (MAC), see the Stallion Gallery at the Interagro´s Website.
The dam Lantejoula (JN) comes from the Núncio Stud founded by João Núncio, the most famous Portuguese bullfighter. Lantejoula (JN) is a young broodmare with an offspring of five, three of which with Perdigueiro (MAC) – Ximenes, Alcazar and Berloque Interagro – who, by the quality of his offspring, seems to be the ideal stallion for her. A stallion with a lot of interest for breeders looking for the old Lusitano bloodlines.
Trainer's opinion: Ximenes Interagro has the look of a true Baroque horse, powerful gaits and a strong body; he should be a natural for piaffe, passage and pirouettes. This horse is a worker, he tries very hard and gives a look of concern when he thinks he may have disappointed his rider. Ximenes is the most naturally balanced horse in the group. He is not only calm and gentle, but also forward thinking and light to the leg. He can be very brave. He likes to go on the hack and anything else you may suggest. He has a big heart that makes him very endearing to his rider! Ximenes has a lovely strong frame and will grow taller. He can seem so mature and beyond his years and then he will have a moment to remind you he is only a baby. He quickly recovers and gives you a glimpse of the amazing horse that he will become. I believe Ximenes will be a good competitor. He finds the work we ask of him so easy. Ximenes is a sensitive horse to his riders aids. He is eager to learn. He needs a relaxed rider who will not 'cling on him' with their legs and seat. He would become claustrophobic with a clinging, pulling rider. He is forward minded and very fun to ride and train! Ximenes is a good choice for an amateur or professional dressage rider looking for a beautiful Baroque horse.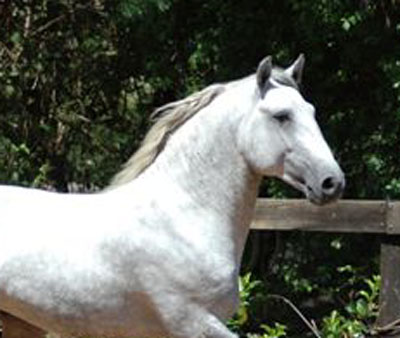 Photo: Julia Wentscher - Germany