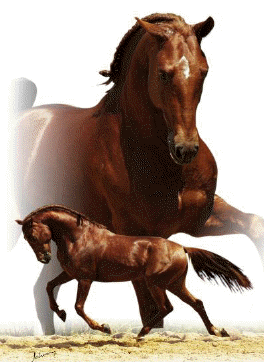 Very impressive, tall (over 16 hands) chestnut stallion, approved for reproduction. Perfectly trained under saddle he has great potential for dressage. Excellent pedigree. About the father Dragão II (SA) - see text in the Stallion Gallery. Complete information about the mother Madona do Top a granddaughter of Broquel (CN) can be found on page 53 in the text for Vinho do Vouga. An excellent horse for riding and reproduction.

Trainer's opinion:
Rider: Rodrigo Evangelista – ( Rodrigo)

This beautiful big horse has the presence of a future star. At his first dressage show the prestieges Amil Cup, he got a score of 71% at elementary level. This athletic horse shows the capacity with the right training program to make his new owner very proud.